Through the Gate LLC ~ Team Building
Founded in 1999, the Equine Assisted Growth and Learning Association (eagala) is the leading international nonprofit association for professionals incorporating horses to address mental health and personal development needs. The eagala model is well suited for team building workshops.

"My model for business is the Beatles. They were four guys who kept each other's….negative tendencies in check. They balanced each other and the total was greater than the sum of the parts. That's how I see business: Great things in business are never done by one person. They're done by a team of people."
--Steve Jobs

For a video of a typical team building exercise, please see https://youtu.be/AvtATarjhxw
In the video, two teams are competing. Each team member fills a glass of water from the bucket and then leads the horse to the end of the arena and empties the water into another bucket. Member turns the horse around and returns to the other end, passing the horse and glass to next person. It's not as easy as it looks. The team with the most water in the second bucket wins.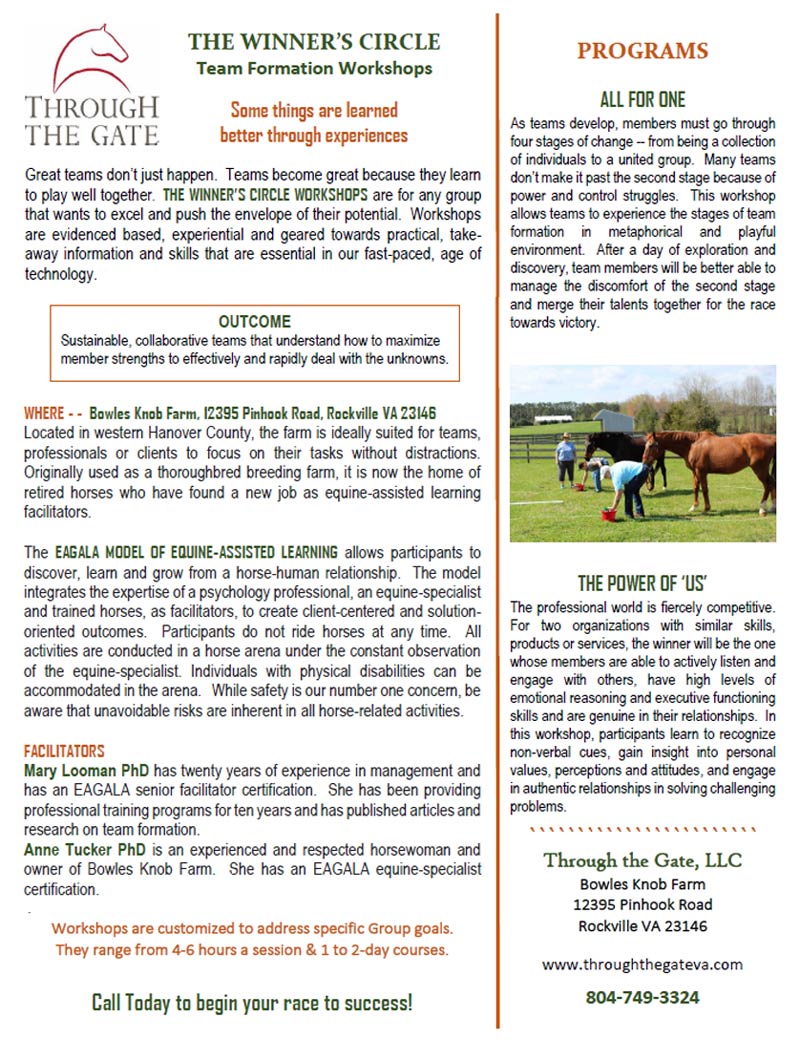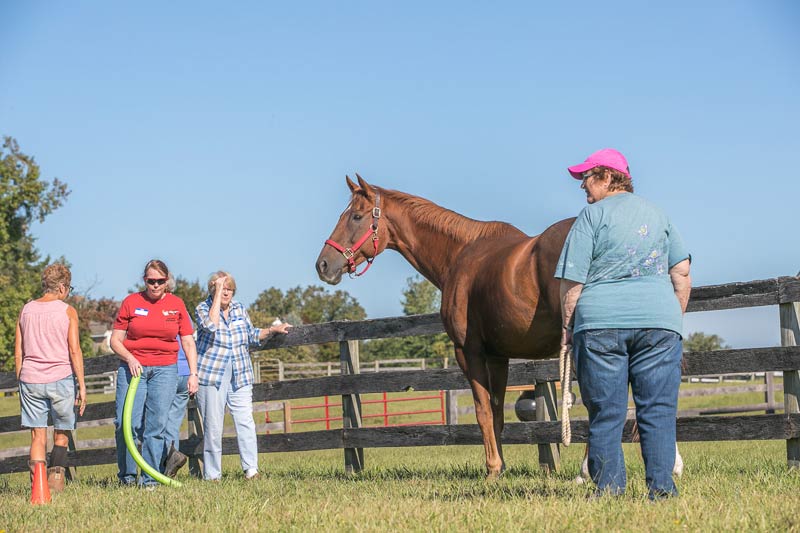 A group participating in a team building exercise prepares to take Clem through an exercise. Here they are finalizing their plan.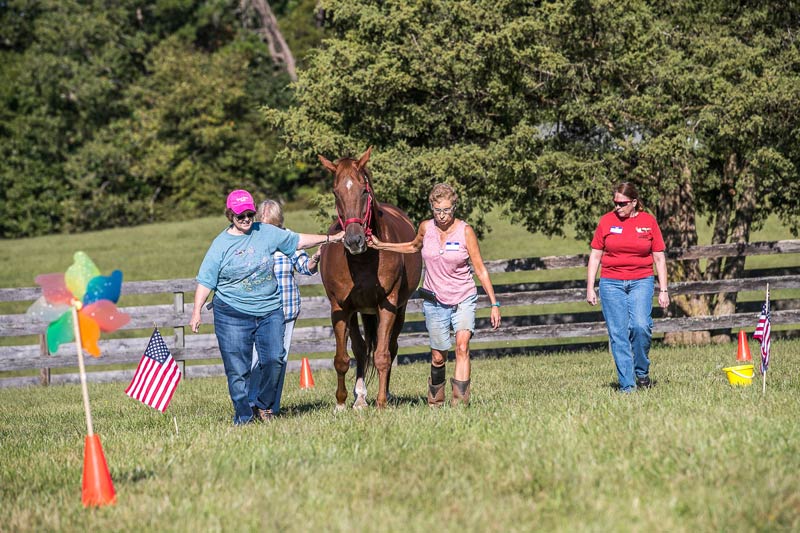 The team is executing the plan by taking Clem through the exercise.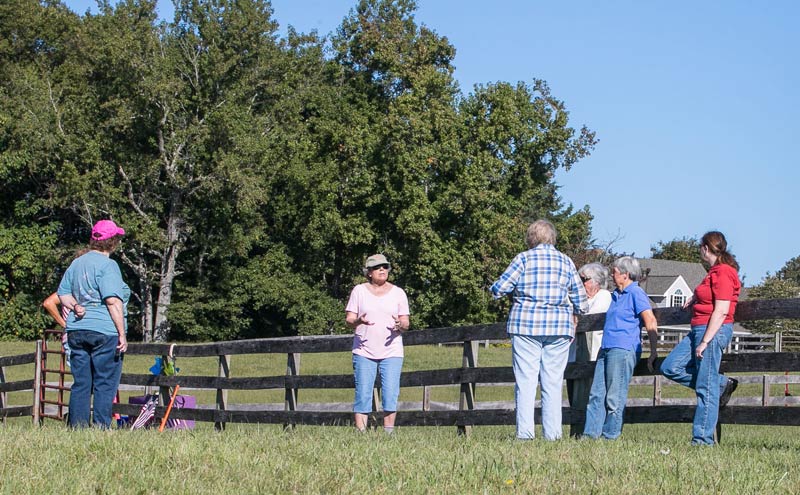 The team discusses the exercise with Dr. Mary Looman and Anne Tucker, learning their strengths and weaknesses and how to work together more effectively.
Call us or email to learn more or book an appointment and begin your journey.

Call us at 804-749-3324

E-mail us at ttgequine@gmail.com

Find us on Facebook - www.facebook.com/ThroughTheGateVA

Photos are courtesy of Debby Thomas (www.animalartandphotography.com)
Home | eagala | Facility | Facilitators | Calendar | Recent Activities | Team Building | Women's Empowerment | Links | Contact Us
© Through the Gate LLC ~ All Rights Reserved