Through the Gate LLC Facility ~ About Bowles Knob Farm
Located in western Hanover County, Bowles Knob Farm is ideally suited for teams or clients to focus on their task without distraction. Other than a herd of deer passing through, the farm is private and quiet.

Used as a Thoroughbred breeding farm for about 15 years, the farm produced 21 winners including two stakes winners from a small band of mares. Now some of those horses are retired and living out their years peacefully at the farm where they were bred. A few of them, as well as a couple of newcomers, have jobs in the eagala program, Through the Gate.

One of the newcomers is Clem, an OTTB who was rescued from a horrible situation at Peaceable Farm in Orange, Virginia. Clem is grateful for the life he has now and loves to meet new people.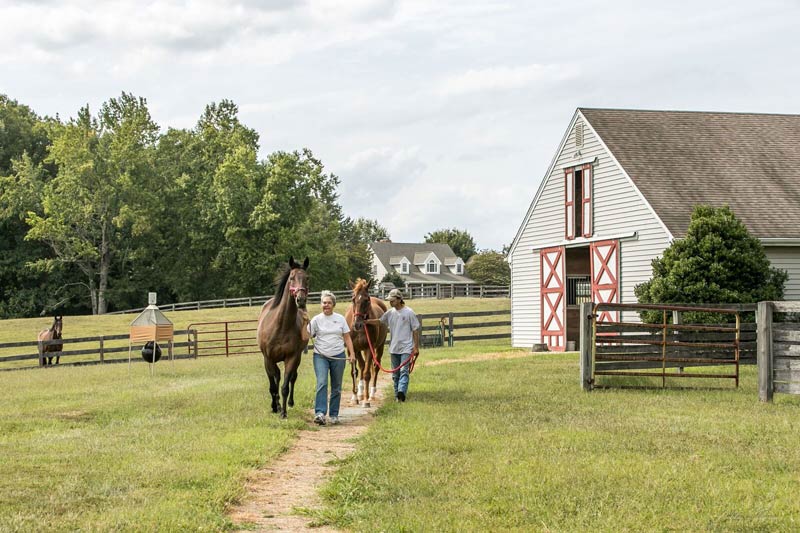 Bowles Knob Farm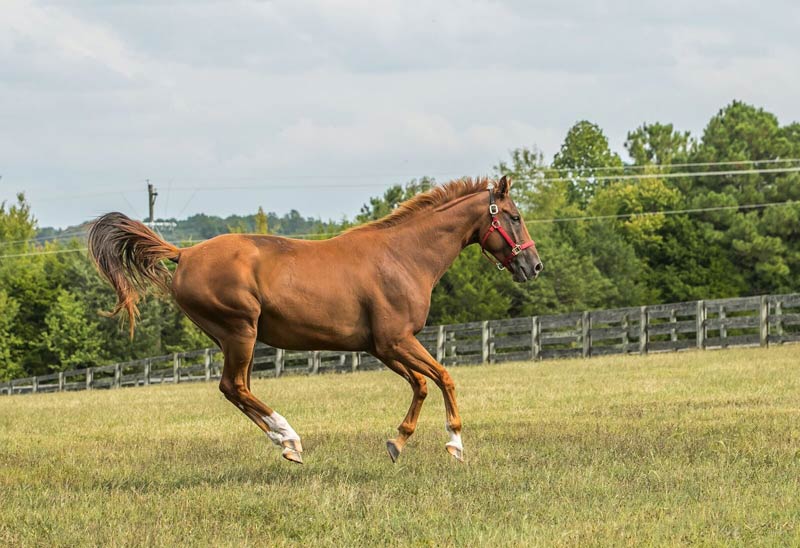 Clem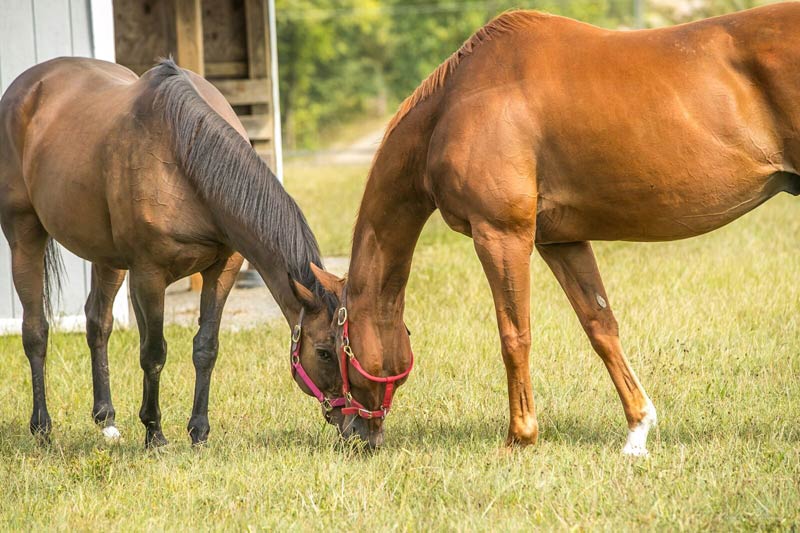 Clem and Monty
Read about Clem's Story - opens to a new tab
Call us or email to learn more or book an appointment and begin your journey.

Call us at 804-749-3324

E-mail us at ttgequine@gmail.com

Find us on Facebook - www.facebook.com/ThroughTheGateVA

Photos are courtesy of Debby Thomas (www.animalartandphotography.com)
Home | eagala | Facility | Facilitators | Calendar | Recent Activities | Team Building | Women's Empowerment | Links | Contact Us
© Through the Gate LLC ~ All Rights Reserved